How to use Content as part of your Marketing Plan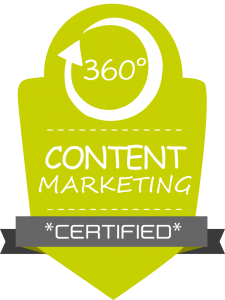 Even after all these years, a consumer will need 7 + interactions with your brand before they purchase your product.  That is a lot of interactions AND a lot of "what do I say". Leading with quality content is King! It is one of the simplest ways to help build trust in your brand. By content we are referring to blog posts, articles, videos, pictures, and stories. Not necessarily all about yourself either!
The following is an overview of the Content Marketing training modules:
Module 1 – The What and Why of Content Marketing
What is content?
Do you need good content to compete?
Real examples
Keep your eyes open.  Content is all around you.
Module 2 – The Sequence
Awareness
Goals
Real Examples
Metrics to track
Module 3 – Evalutation
How to evaluate your content
Goals
Types of content to use at this stage
Know your metrics
Module 4 – Conversion
What are your conversion goals
Leads
Key Formulas
Rentention
Module 5 – Content Distribution
What traffic sources to use
Goals of those traffic sources
Initial customer acquisition
Measuring efforts
Course Cost – $3,900
Course Duration – 8 Weeks, 6 Hours Per Week